Meet The Heart Behind
Like Hearted Leaders
Claire Perry-Louise
Host, Entrepreneur & Community Architect
I believe that creating community is one of the best things you can do in business.
" Humans are hard wired to connect and our current behaviours are not meeting these needs. An increase in remote working, the rise of freelancing and entrepreneurship, online shopping and self check out are all creating environments where connection is not prioritised. Loneliness is at an all time high and mental health issues are prevalent. Some people can go for days without speaking to another person. We need to create change and community building is my contribution to that change.
I believe our unique experiences set us up to deliver our own gifts to the world. Those pursuits that light you up and you would do for free and for me this is community building and connecting people to each other in the workplace.
Having worked as a lawyer, I know first hand how it feels to feel unseen and unheard. My senior leaders perhaps were a product of the traditional environment of a law firm and did not see the benefits that stem from creating a safe and supportive environment which would build the trust required to unlock the voices of the employees. I believe everyone has valuable insights to share and if we as leaders think our way is the only way then it is a wasted opportunity for change, innovation and an engaged and productive workplace.
In 2013, I gave up the law to explore the unchartered territories of entrepreneurship and discovered that this can also be an incredibly lonely journey and from these experiences I started creating solutions for myself and others. Back in 2020, I attended a course created by David Hieatt co-founder of the Do Lectures and off the back of that the Like Hearted Leaders Community came into being.
LHL has become a safe and supportive online space for entrepreneurs to connect and have authentic conversations. We meet every Friday online for an hour from 8.30am. The connections formed in these weekly calls have saved businesses, created lifelong friendships and given opportunities for the members to grow their businesses. These calls are for conversations and connecting but are also an opportunity for us to pool and share our expertise so that as a community we can all grow together.
I think it is so important that we feel able to voice the conversations that are going around in our head, the ones that tell us our ideas suck, we aren't good enough to lead and that we are going to get found out at any moment because when we do, we actually realise all leaders feel the same at times and suddenly everything feels possible."
Find Claire on LinkedIn here
"
Claire has created a fantastic community in Like Hearted Leaders and I am really grateful to be part of it. She has a special skill for bringing people together and persuading them to open up. Being vulnerable is definitely not my superpower, but Claire has managed to tempt me to open up more than I normally would. If Claire crosses your path take the opportunity to say hello.
Tom Barnes
MD Vastern Timber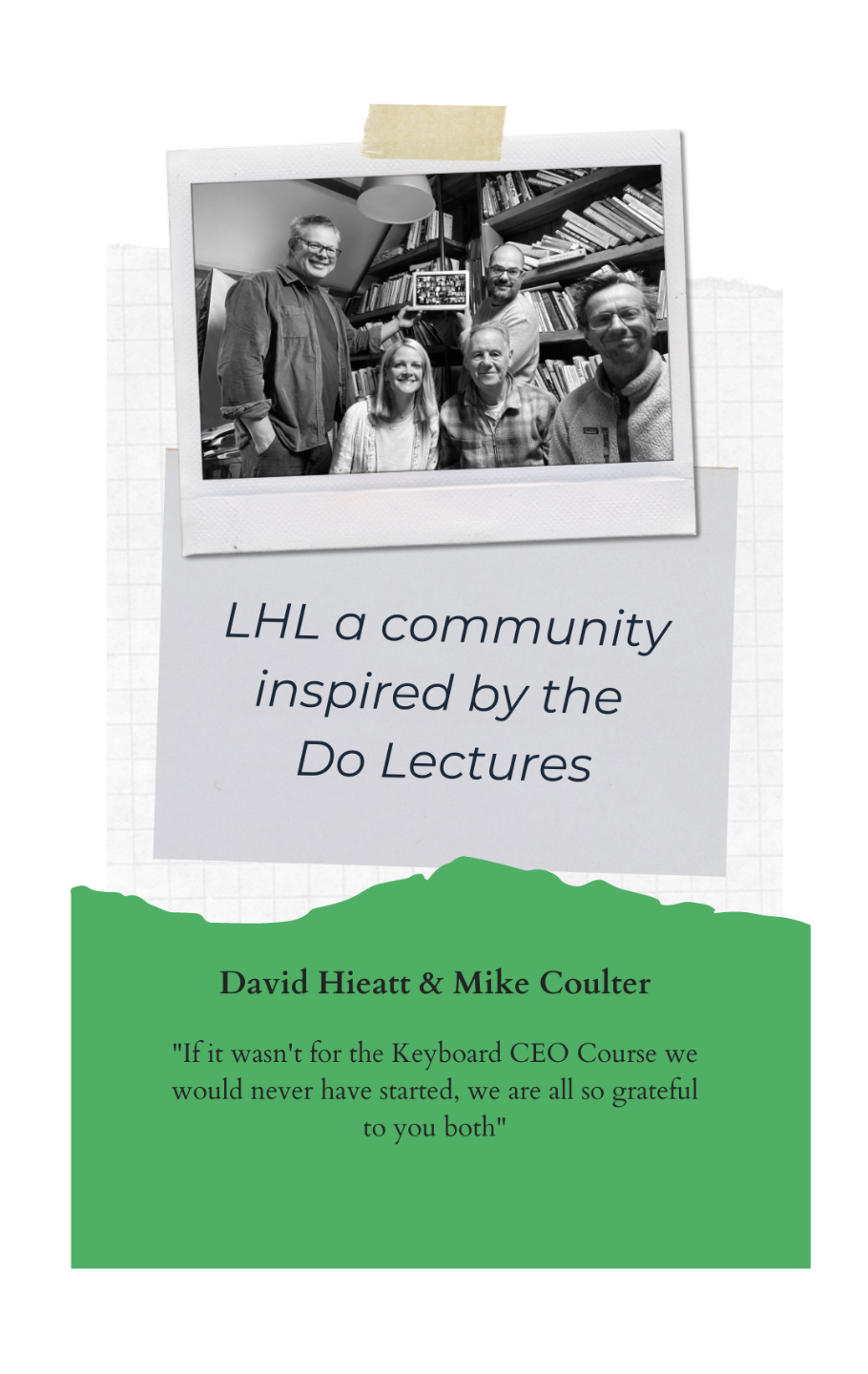 Like Hearted News
Sign up today and get to know us through our weekly newsletter, released every Wednesday at 6.30pm. We know relationships take time but we'd love for you to join us.